Click on images to see the biography of our Hygienists
Hygienist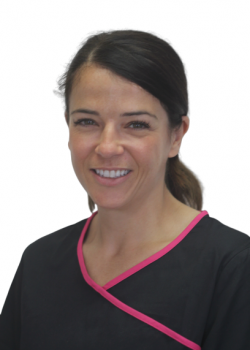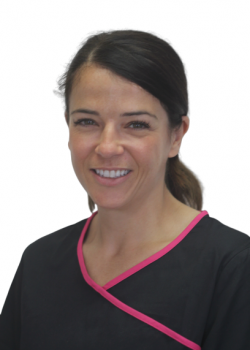 Jolene Hudson
Hygienist
GDC number 179047
Jolene started her dental career as a dental nurse in 2007, she quickly realised her true passion was Dental Hygiene and returned to university for further study and training, and qualified as a Dental Hygienist from Bristol University in 2012.
Jolene enjoys providing individually tailored oral hygiene regimes for all her patients, who benefit from her enthusiasm, motivation and empathetic nature all delivered with a truly great communication style.
Outside of work she enjoys spending time with family and friends, walking her dog and dining out.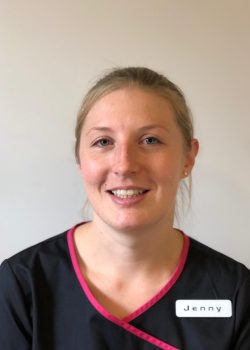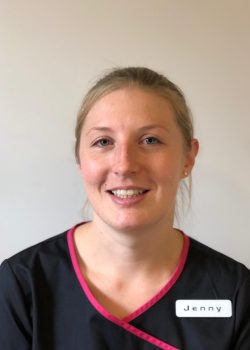 Jenny Jones
Hygienist
GDC Number 219961
After graduating from Bristol University with a degree in Anatomy Jenny worked as a dental nurse for 6 years before returning to Bristol to qualified as a Dental Hygienist in 2017.
She was awarded the prize in Oral Health Promotion for presentations and workshops in the local community to help spread the word on oral hygiene messages. Taking this enthusiasm forward into general practice, Jenny aims to tailor oral hygiene advice to the individual to get the best results possible.
In her spare time Jenny enjoys the country lifestyle in Dorset with her husband, dogs and enjoys spending weekends catching up with friends.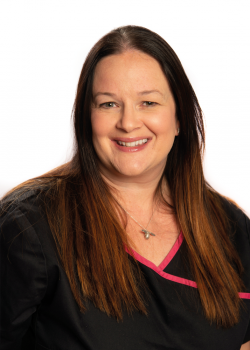 Claire Handscomb
Hygienist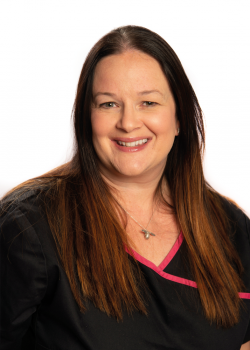 Claire Handscomb
Hygienist
GDC Number 6243
Claire qualified in Dental Hygiene from the Eastman Dental Hospital in 2003 distinguishing herself by obtaining the Oral B Award for outstanding patient education and motivation.
As our longest serving hygienist her gentle and caring nature have ensured her a brilliant reputation with our patients. She is a dedicated professional who is always ready and willing go that extra mile.
With skills and experience that are recognized beyond the boundaries of the practice, Claire acts as an external examiner for the dental nurses national examinations.
With an outgoing friendly personality she gets on well with patients and fellow team members alike. Her free time is dedicated to her family, especially her 3 boys who keep her busy.