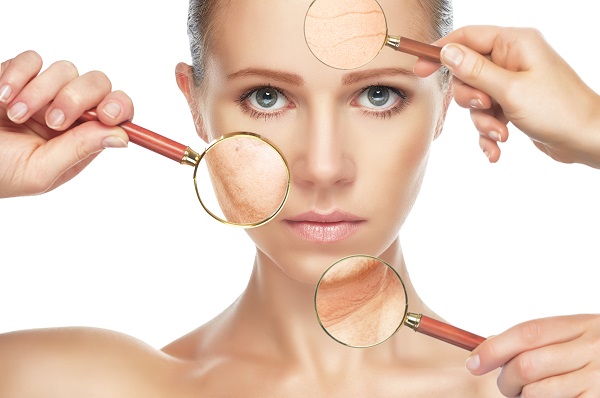 As well as creating beautiful smiles, Black Swan Dental Spa also offers a Facial Rejuvenation service. We know how important it is to look and feel bright and fresh, and it's not just your smile that can make you feel good when you look in the mirror. We offer a range of facial rejuvenation treatments including Botox in Somerset, to help improve your confidence in your appearance.
Our face is on show at all times. Signs of ageing and sun damage can contribute to low self-esteem and how we feel about ourselves. Our simple, beautifying facial treatments can be an effective solution to restore a youthful appearance and give you back your confidence in how you look. Facial rejuvenation doesn't have to involve extensive cosmetic surgery either. At Black Swan Dental Spa, we have a range of subtle yet enhancing treatment options to help you look and feel your best.
Our beautifying treatments include dermal fillers, anti-wrinkle injections, non-surgical facelifts and Botox. Our range of treatments can help smooth out those niggling wrinkles and lines, replenishing your natural youthful appearance while still being subtle.
Our facial rejuvenation treatments can help:
Smooth facial lines (Botox)
Tighten saggy skin
Reduce jowls
Slim the face
Reshape noses
Enhance lips with lip fillers
Add natural volume and fullness to cheeks
Reduce gummy smiles
Migraine relief
Brighten tired-looking eyes
Looking and feeling bright and fresh brings out the very best in you.
Book a free consultation with our treatment coordinator to find out how easy it is to look and feel fresh once again.
Lip Fillers Somerset
Nothing is more of a focus for the face than a natural smile. There are many reasons why people are unhappy with the shape and size of their lips. Natural ageing causes lips to lose their fullness and definition, and covering it up with lipstick doesn't always work as lipstick bleeds into natural vertical wrinkles.
Our lip fillers are the perfect solution. Designed to restore natural plumpness to the lips, lip fillers leave you with a more natural-looking smile. We can help you achieve fuller, beautifully shaped lips with natural definition with our lip filler treatments. We only use the most advanced fillers available to give you perfect lips safely.
For more youthful-looking, plumper lips, why not try the best lip fillers Somerset has to offer?
See our Price list for more information.
Botox and Dermal Fillers
There are many ways to reduce lines and wrinkles, so to establish the best course of treatment, why not book a friendly, informative consultation with our highly experienced cosmetic dentist and facial rejuvenation expert, Lauren Harrhy?
Dr Lauren Harrhy is the principal of her dental practice in South Wales but we are delighted to have her join the Black Swan Team every month for all our patient's facial aesthetics needs. Working in Facial Aesthetics for the last six years, developing extensive knowledge, precision, and a gentle touch, Dr Harrhy is a talented and well-respected Facial Aesthetics practitioner.
So whether it's a droopy eyebrow, saggy jowls, a bumpy nose, thin lips, flat cheeks, crow's feet, a wrinkled forehead or angry frown lines that are bothering you and affecting your confidence, why not contact us now for complimentary virtual consultation and discover how we can enhance your youthful appearance.
Procedures normally take 30 minutes, depending on the areas being treated, and the results can last up to six months. Facial rejuvenation treatments start from £195.
See our Price list for more information.
For all of your facial rejuvenation treatments, including Botox in Somerset, don't hesitate to come and see us at our professional and stylish practice in Crewkerne. We promise you'll love the results.