Losing teeth is never a pleasant experience whether it is due to gum disease, trauma or decay.  Traditional treatments for replacing teeth include dentures and bridges but the more modern approach is dental implants.
For restorative, reconstructive or cosmetic needs, dental implants can give you teeth which look, feel and function like natural teeth.  They allow you to regain the ability to eat, smile and speak with complete confidence and also improve your appearance of course.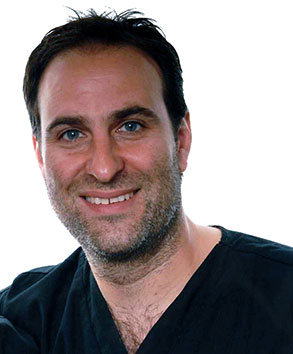 Richard Brookshaw is a highly skilled dental implant surgeon. He has placed more than 5,000 implants and is one of only a handful of implant surgeons nationwide who can carry out implant surgery in patients with extreme bone loss, using specialised zygomatic implants.
Richard is both nationally and internationally respected as a lecturer and mentor in Implant Dentistry, immediate same-day implants and CT scanning & planning for implant surgery. He also lectures for Nobel Biocare nationally and internationally on a range of advanced implant techniques and is a regular lecturer and contributor to their World Tour.
Richard exclusively practices all aspects of implant dentistry, including hard and soft tissue augmentation, sinus grafting and same-day implants. He first qualified in 1996 from the University of Dundee. Then in 1999, he gained his Masters degree in Oral Surgery from the University of Sheffield and further extended his clinical qualification in 2001 by completing an 18-month Implant Training Programme.
Implants are very strong and long-lasting and compared to bridges there is no invasive remodelling of adjacent healthy tooth structure required.
Implants also help to preserve facial contours by stimulating bone growth and reducing bone loss which occurs when teeth are missing, preventing the "hollow" facial look.  Full or partial denture wearers are particularly attracted to the restorative results which are possible as a denture can be kept very stable with implants as opposed to the use of denture adhesives.  As the dentures are firmly connected to the implants the teeth are not able to move around anymore – ending periods of discomfort and embarrassment when unexpected movements catch the wearer unaware.
Multiple implants are used in cases when several or all teeth have been lost due to a variety of reasons.  A single dental implant is used for a single missing tooth, but that doesn't necessarily mean that every tooth will have a corresponding implant placed.  For example – an entire jaw of missing teeth can be replaced with five or six implants, which will then be attached to a bridge or denture.
Assessing Patient Suitability
Each individual clinical situation has to be considered carefully when considering dental implants. Not all patients are suitable for dental implant treatment. An initial clinical examination of your gums, teeth, bite and jaw bones plus x-rays will be required to evaluate the suitability and the type of procedure necessary.  Following that, a comprehensive quotation will be prepared for you.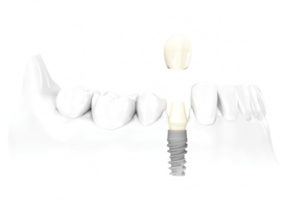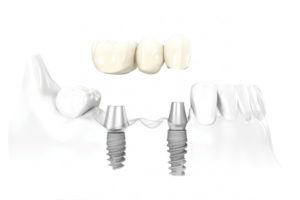 If you are interested in how implants can improve your confidence and smile please call us on 01460 77517 or book a complimentary consultation appointment with our local Somerset dental implant specialist.